Posted by jaked | Filed under i don't need no stinking label, just4fun
jamie's elsewhere – let's pretend we're giants
Audio clip: Adobe Flash Player (version 9 or above) is required to play this audio clip. Download the latest version here. You also need to have JavaScript enabled in your browser.
i don't know if you've ever seen someone, maybe a magician or something equally lame, spin plates as part of their act, but usually when they do, they're running around like crazy trying to make sure that everything doesn't come crashing down. right now i feel about as lame as a magician.
i don't know if you may have heard, but i very recently asked my best friend to marry me and by some lapse in her judgement she said yes. i'm pretty excited about it and don't tell her this, but she could do WAY better. anyway i figured that the whole getting engaged part was going to be the hardest part of this whole thing… little did i know what would be the incredible torrent of new things to do that is planning a wedding.
maybe it's because i never subjected myself to movies like "the wedding planner" or "my best friend's wedding" but i really just thought these things just kinda worked themselves out. like you just go to the wedding store and they have a menu like at a restaurant and i'd just order a number 2, hold the doves. not the case.
so now, on top of raising support, working part time, taking time to develop my walk with Christ, taking care of my dog crash, i've got to help plan a wedding. i've been busy before but not like this. and the worst part is, and don't tell her this, i have no idea what i'm doing…
so i'm running around trying to keep the plates spinning without dropping the ball in any of my responsibilities. so rather then drone on about all of the nonsense i've got to be doing i'll sign off with this. a dancing monkey, for your enjoyment.
Posted by jaked | Filed under art?, i don't need no stinking label, thought questions
tony anderson – the prophecy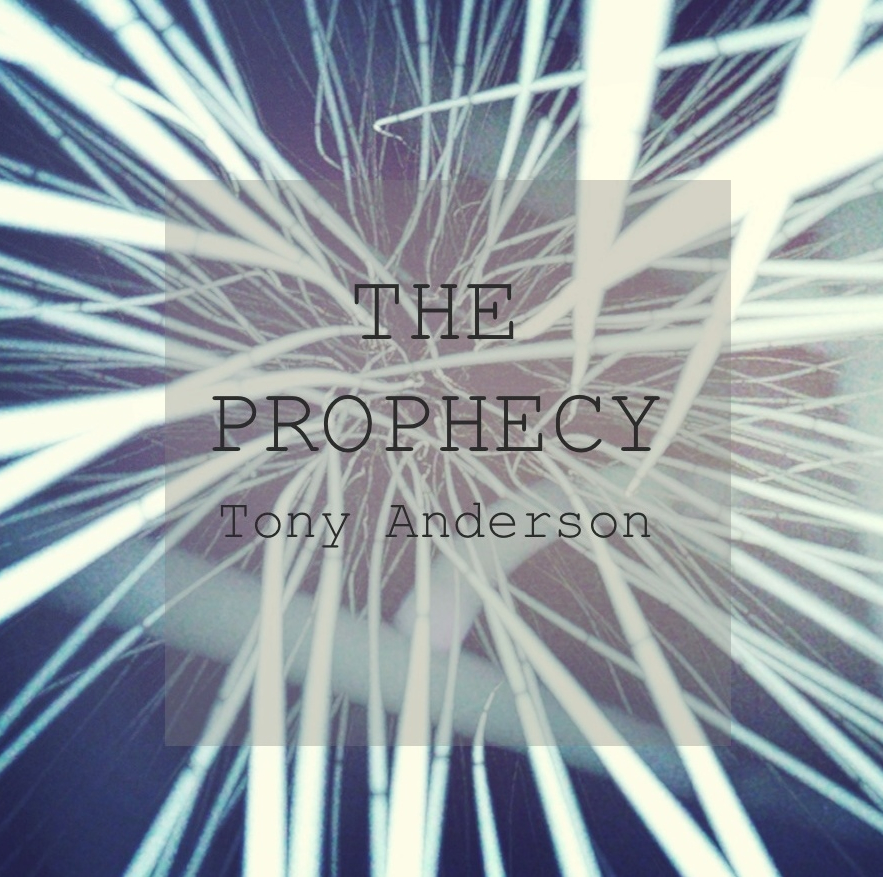 Audio clip: Adobe Flash Player (version 9 or above) is required to play this audio clip. Download the latest version here. You also need to have JavaScript enabled in your browser.
i'm sure you have seen the video "why i hate religion, but love Jesus | spoken word" making the rounds on the internet lately. when i first saw the video it had around 300,000 views and at the time i'm writing this i has over 17 million views. if you haven't seen it yet you can check it out right here.
now a lot has been made about this video… both good and bad and while there's much within the video that really rings true there was something with it that kind of sat a little uneasy with me. as someone who's been in vocational ministry for the past 4 years i have seen much about the church (note that's little c church not big C Church) that would make you just want to rip your hair out and I can relate to his (his name is jefferson bethke) passion as well as frustration with some of the state of "Christianity" in general.
rather then beat a dead or dying horse you can read a pretty great breakdown and clarification of bethke's poem here at the gospel coalition written by a pretty smart dude named kevin deyoung as well as a follow up with bethke here. what i wanted to focus on was some of the responses i've seen posted on youtube. most specifically one by a catholic priest and a muslim guy. both of which would disagree with the first poem. you can check out the first "why i love religion, and love Jesus a catholic response" first.
this video features father claude burns, a priest in chicago il also known as pontifix on the catholic website phatmass. (i'm not even going to go into why i think that's really funny…) i also found that there was much in this video i agreed with and liked. I don't want to take any sides or cast any stones… there's a lot that both protestants and catholics fall short on because they are both made up of fallen, imperfect men, but i feel like both videos here are making valid points and that it all really comes down to the definition of religion that is being taken here, neither of which really take the time to define. i'd love to hear your thoughts in the comment section below. lastly this video ("why i hate religion, but love Jesus || muslim version") caught my eye in the recommended links on video after it had finished playing. you can check it out here.
i'm having trouble finding out the author but i know this video is posted on behalf of the facebook group talk islam. this is the video which i was really the most interested in because of my time spent in muslim countries. during that time i found it difficult sometimes to really get a good understanding of who the average muslim believes Jesus is. i know this is just one person's perspective and one thing that all three of these videos are critiquing is lumping a large group and judging them on a few fringe members, but i feel like this kind of epitomizes what the general muslim thinking is on Jesus. he was a man, a man who pointed to God but was not in fact himself God. i'd also love to hear your thoughts about this video in the comments as well. i just thought this stuff was interesting and that i'd share it.
Posted by jaked | Filed under i don't need no stinking label
james vincent mcmorrow – we don't eat (adventure club remix) 
Audio clip: Adobe Flash Player (version 9 or above) is required to play this audio clip. Download the latest version here. You also need to have JavaScript enabled in your browser.
you may have noticed that on january 18th several of the websites you frequent (wikipedia.com, google.com, craigslist.com, etc.) were blacked out to various degrees in protest for the Stop Online Piracy Act or SOPA and the Protect Intellectual Property Act or PIPA. both of these bills are heavily lobbied by the entertainment industry (music, film, you know the drill) including a sizable (read somewhere to the tune of $94 million+) "donation" from the motion picture association of america to the senate. for an easier understanding of the bills you can check this out this technical explanation of the bills.
you're probably thinking, "this is to stop piracy, so why is this a bad thing?"  and i would agree with you, i'm in no way advocating piracy or anything like that. the thing that has me worried is the sweeping language of these bills. under this legislation everything from facebook to this blog (because it has a comment system) could at a whim, be blocked for anything that is deemed "illegal" by pretty much anyone.
i see this as a gateway to censoring the internet in a way that takes away any sort of freedom to share ideas, thoughts, opinions, etc. it's not quite the same as the countries of egypt and libya taking down the entire internet during the respective revolutions that the countries went through last year but it could have similar repercussions. the sweeping language of these bills could silence any sort of freedom of speech and as someone who tries to use the internet as a form of platform to share my faith i could very well be targeted and taken down as well.
it's a form of gateway drug… similar to that of the hate crime laws. this legislation judges intent rather then the crime itself. because if you allow the government to decide intent, then where are we a couple years from now? years from now do they use this law to say, "what jake is saying out of the Bible is hate and is therefore illegal"? if we can take the 1st amendment and twist it to mean that you can't play "silent night" at the mall without violating somebody's rights at christmas, do you not think you can take a hate crime law and say that i'm not allowed to say what i think from the Bible because it's hate? 
meanwhile, i can burn the american flag and slap my qur'an, but i can't put a manger scene in front of city hall. don't get me wrong, what happened to matthew shepard in 1998 and started the hate crime legislation is appalling and horribly wrong. i'm also not saying that this is the motivation behind either law, i'm just saying this is the direction we could be heading and we need to be aware of what could eventually be a possibility. 
i'm all for shutting down piracy, go for it, do what you need to do to protect your intellectual property. but when that interferes with basic freedoms that's when there needs to be some pretty significant push back. i hope this doesn't come off as a paranoid rant but i really do think that the days where it's "easy" to be a Christian in america are coming to a close and we should be aware of that closing window.